Classes, Courses, & Workshops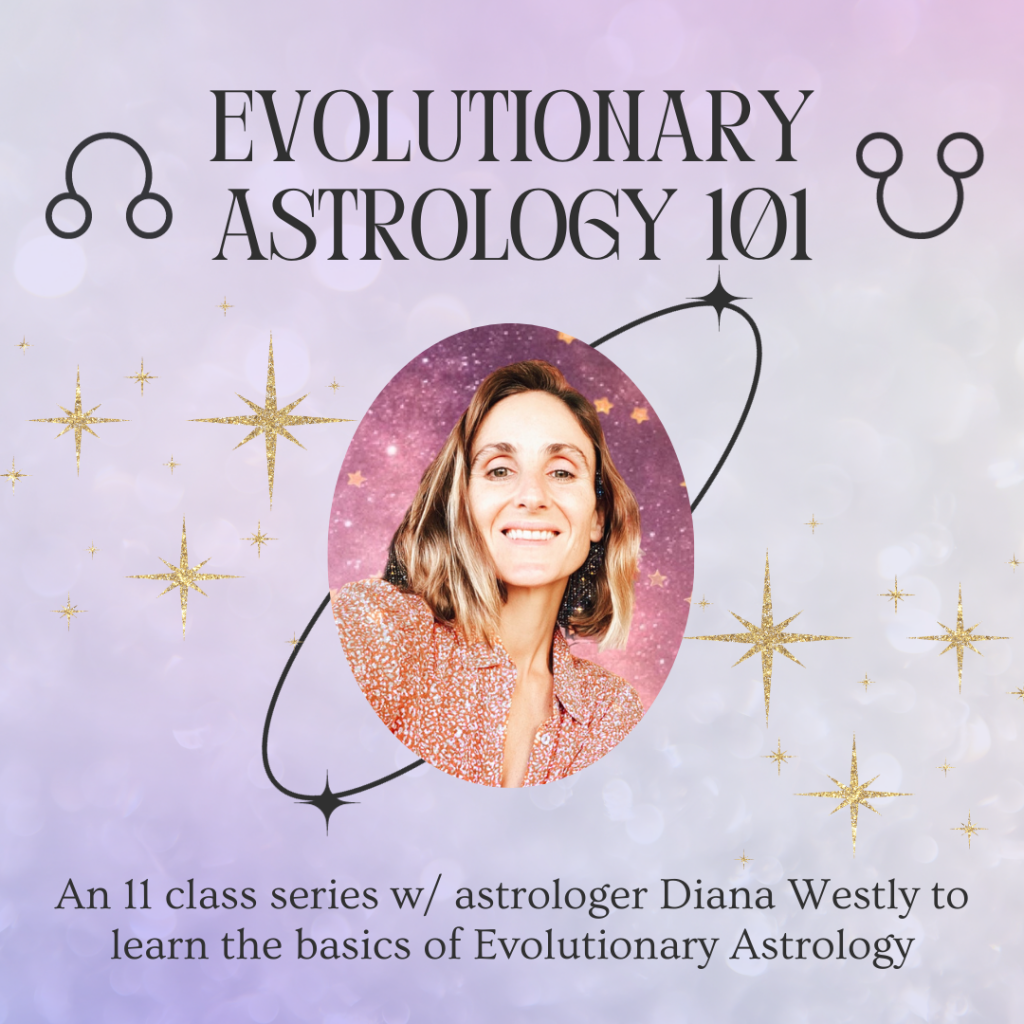 Evolutionary Astrology 101
Dates: October 5th, 2023 – February 29th, 2024
Time: Thursday evenings from 5:30 – 6:30pm PST / 8:30 – 9:30pm EST (Fridays from 6 – 7am IST / 10:30 – 11:30am AEST)
Format: Pre-recorded class content and live practice and Q&A sessions held over Zoom (recorded for those who cannot attend "in-person")
Guide: Diana Westly, Evolutionary Astrologer
Cost to Attend: $33 – $55 per class (sliding scale)
In this 11 class series you'll learn the basics of astrology with an emphasis on Evolutionary Astrology (EA), which focuses on our soul's karmic conditioning as well as its opportunities for healing and growth in this lifetime ☊ ☋.
The way I'm structuring the series is with pre-recorded class content followed by live practice and Q&A sessions held over Zoom. In the practice sessions, I'll use both sample birth charts and ask class attendees if they would like to volunteer their charts for class interpretation. I'm offering the classes à la carte for $33-$55 each (sliding scale) rather than as a course package so you can register for and attend the ones that are of greatest interest to you.
The in-person sessions will last 1 hour and will be held Thursday evenings at 5:30pm PST / 8:30pm EST (Fridays at 7am IST / 11:30am AEDT). I'll plan to record these sessions in case you can't make them live, and am also open to offering a second class time if there are a good number of folks in Europe who would like to attend (email me at diana (at) northnodecoach.com if you're interested!). I'll be sharing the pre-recorded class content 1 week before each live session, and it would be best to sign up at least 24 hours before these sessions so you have time to watch the class content and apply it to your own birth chart before we meet.
This is the current class flow:
☽ 10/5: Intro to Evolutionary Astrology & the basics of the birth chart (includes an intro to elements, modalities, and chart quadrants)* >> PURCHASE RECORDING
☽ 11/2: Intro to the zodiac signs & planets* >> REGISTER NOW
☽ 11/16: Intro to the chart houses* >> REGISTER NOW
☽ 11/30: Intro to astrological aspects >> REGISTER NOW
☽ 12/14: Intro to the North & South Nodes of the Moon >> REGISTER NOW
☽ 1/4: Working with asteroids, dwarf planets, and celestial points >> REGISTER NOW
☽ 1/18: Putting it all together: interpreting the birth chart (basic) >> COMING SOON
☽ 2/1: Putting it all together: interpreting the birth chart (advanced) >> COMING SOON
☽ 2/15: Planetary transits, progressions, solar arcs, & solar returns >> COMING SOON
☽ 2/29: Intro to relationship astrology & synastry charts >> COMING SOON
☽ 3/14: Composite relationship charts & multi-composite (e.g. family) charts >> COMING SOON
If you attend all 11 classes, you'll arrive on the other end of this series with a solid foundational knowledge of astrology and will be capable of interpreting birth charts, relationship charts, and the current quality of time through an evolutionary lens ☊ ☋.
I hope to see you in class!
*Please Note: I'm currently quite pregnant as I launch this introductory series, so class dates that include an asterisk may be subject to change if I go into labor. I'll keep you posted on any changes and will do my best to accommodate everyone's schedules.
---
Astrology Mentorship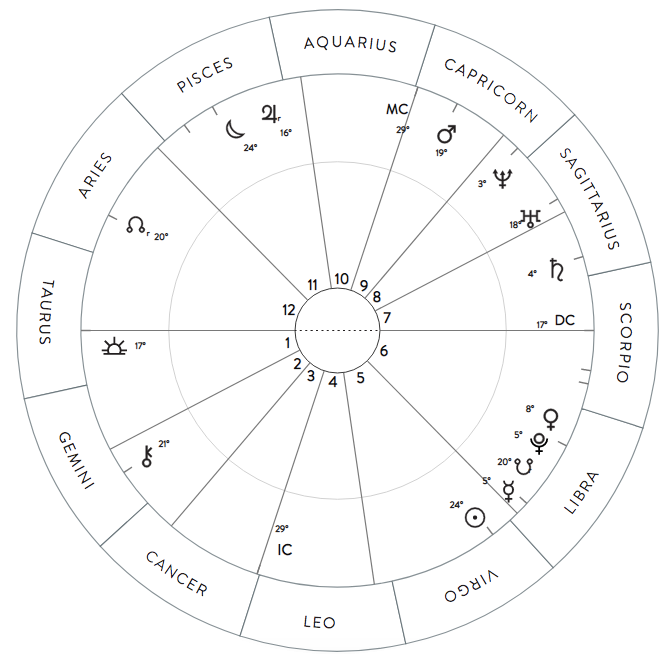 For many new astrologers, learning about the numerous components of the birth chart can be both incredibly exciting and overwhelming. When I first started learning about astrology, I was thrilled by the accuracy of what I read, but also confused about how it all fit together. Certain descriptions and archetypes seemed to contradict themselves, and how did I know which placements, aspects, and stories were the most important in understanding my own path or to those of others? After years of practice and continuing education, I finally began seeing the natal, and other astrological, charts more holistically and learned to discern which pieces of information were important to share with clients and which were extraneous or even counterproductive. If you are in a similar position and could use some support navigating astrological charts, terminology, and client communications, I would love to help!
Aside from learning how to interpret and communicate the chart, I also had to overcome a lot of fear and self-doubt around becoming an astrologer and claiming that title. I came from a business background and struggled with accepting and owning my affinity for the mythological, astrological and archetypal. For those who are on a similar journey to owning their astrological gifts, I offer coaching as part of my astrology mentorship program. If you are interested in learning more about mentorship with me, set up a free consultation below.